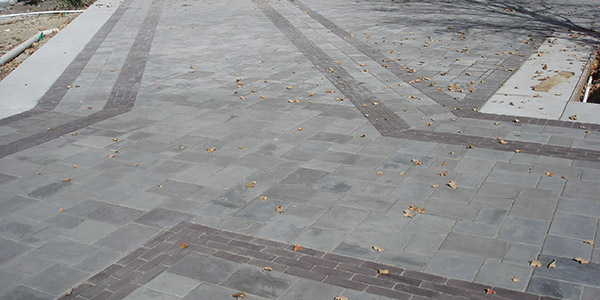 When you're looking to add beautiful hardscape features to your property, you should be seeking out a hardscape design specialist in Raymore or Kansas City, MO who's equipped to provide you with quality craftsmanship no matter the project. At MSE Hardscape Design and Installation, our experience with masonry spans the gamut, ensuring that whatever the job, we're able to provide an excellent product.
MSE Hardscape Design and Installation is at the forefront of hardscape design, no matter the project, simply because we enjoy what we do. We are constantly striving for excellence and provide a warranty for all of the work we do, from the ground up. Take a look at the full list of the different types of projects we're happy to take on:
Hardscaping: Looking to spice up your landscape with paved features that are luxurious and eye-catching? Looking for a contractor in Raymore, MO who can provide you with a full range of unique hardscape designs? MSE Hardscape Design and Installation is here to deliver!
Pavers: Pavers are a beautiful way to lay the foundation for your hardscape designs and are available in numerous styles, colors and designs. Whether you're laying a patio, bordering a pool or expanding your existing designs, we're your experts when it comes to pavers.
Walls: Whether functional or purely for aesthetic design, we can help to create retaining walls that enhance the appeal of your property. We specialize in walls of all sizes and are versed in both standalone and incorporated walls for both residential and commercial customers.
Outdoor living spaces: Nothing spells out luxury like having a versatile, beautiful outdoor kitchen. Bring your BBQ to life, host elegant outdoor parties or just spend family time outside preparing food—it's all possible with our alluring kitchen designs.
Patios: A patio is where civilization meets nature in your backyard—it's a comfortable transition between your livable space and your personal landscape. With a stunning array of different paver types and a comprehensive understanding of quality patio design, we're here to bring your backyard to life with a beautiful patio.
Fire pits: Gathering around a perfectly paved fire pit has never been easier or more enjoyable than it is with MSE Hardscape Design and Installation on the job! We've designed fire pits of all shapes and sizes, and can customize your design to meet your needs, whether it's a standalone installation on your property or a pit that's built into your patio.
Outdoor fireplaces and ovens: If you enjoy the fresh, smoky, authentic taste of flame-cooked foods, we're here to make your culinary dreams a reality with outdoor fireplaces and ovens. Bake fresh pizzas, slow cook ribs or smoke your own meats—the options are endless and you'll love every moment of it!
If you have any questions about any of the services we provide or have questions about custom masonry in Raymore, MO, contact us today at 816-318-8599. We're also happy to offer free consultations, estimates or references!