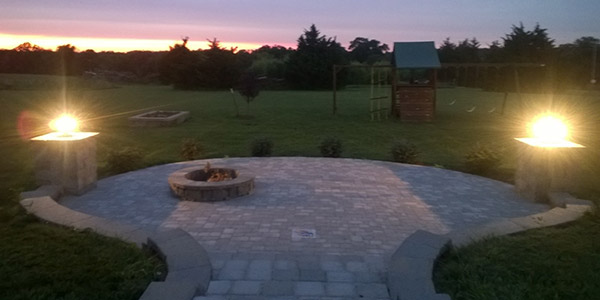 When you step out of your home's back door and onto the property you own, what's there to greet you? Is it just an expanse of grass that's waiting to be mowed? Is it a lone fire pit set in the middle of a sea of green? Is it a tiny patio that's big enough for a chair or two and nothing more?
If your backyard is lacking and could use a little hardscaping to turn it into something beautiful and functional for you and your family to enjoy, now is the time to start thinking about calling MSE Hardscape Design and Installation! We have a depth of experience when it comes to designing beautifully paved spaces that increase the appeal of a property, expand on the functionality of a yard and even lend functional benefit to all who will come to enjoy them.
Take a look at some of the paving in Raymore or Kansas City, MO we're familiar in working with and how they can lend themselves to your property both now and in the future:
Fire pits: Whether you're gathering family and friends around for some s'mores or you're just enjoying a moment of solitude in the light of the fire, a fire pit in your backyard can help bring you closer to the outside world. Great for spring and summer fun, not to mention chilly fall nights, a fire pit is a simple addition to your property that will have great benefits all around.
Outdoor kitchens: Too many people believe outdoor kitchens in Raymore, MO are for the tremendously wealthy—but the fact of the matter is that anyone can enjoy outdoor kitchens when MSE Hardscape Design and Installation is on the job! We'll design a space that's highly functional, beautiful and easy to navigate for you, so that when it comes to cooking for a party or just cooking for your family, everyone will be able to enjoy the outdoors.
Outdoor fireplaces and ovens: No matter if you're cooking a pizza by the fire of an authentic brick oven or you're smoking meats in an outdoor fireplace, these paved features can provide happiness in numerous forms once they're a part of your backyard! And, thanks to our prolific background in hardscape construction, we can tailor an outdoor fireplace or oven to meet your exact needs.
Custom masonry: Looking for custom masonry in Raymore, MO? MSE Hardscape Design and Installation is here to help! We're happy to consult with you about any vision you might have for hardscaping on your property and will tailor our craft to fulfill those needs to their fullest. Consult with our masonry contractors today!
If you're looking at your yard and imagining any of the items listed above, don't wait to contact MSE Hardscape Design and Installation today at 816-318-8599! Our masonry contractors will gladly consult with you about your needs and wants for masonry work, retaining walls, pavers, or hardscape design, then provide an estimate on what it will take to truly transform your backyard into something wonderful!
Belgard and Harmony Outdoor Living introduce the revolutionary concept of pre-built modular hardscape elements. Pick and choose from a wide variety of elements, including things like: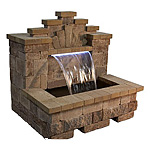 Water Features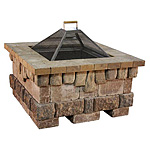 Firepits and Fire Tables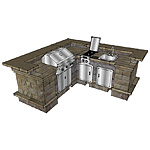 Bar and Grill Islands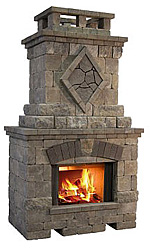 Wood or Gas Burning Fireplaces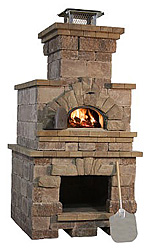 Brick Ovens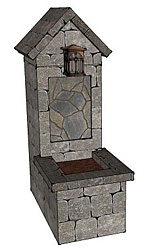 Pillar/Planters
The units you select are then built in a controlled environment and shipped to your home or jobsite. Your contractor sets the pieces in place within hours, with a minimum of mess. Your dream is realized within days instead of weeks!