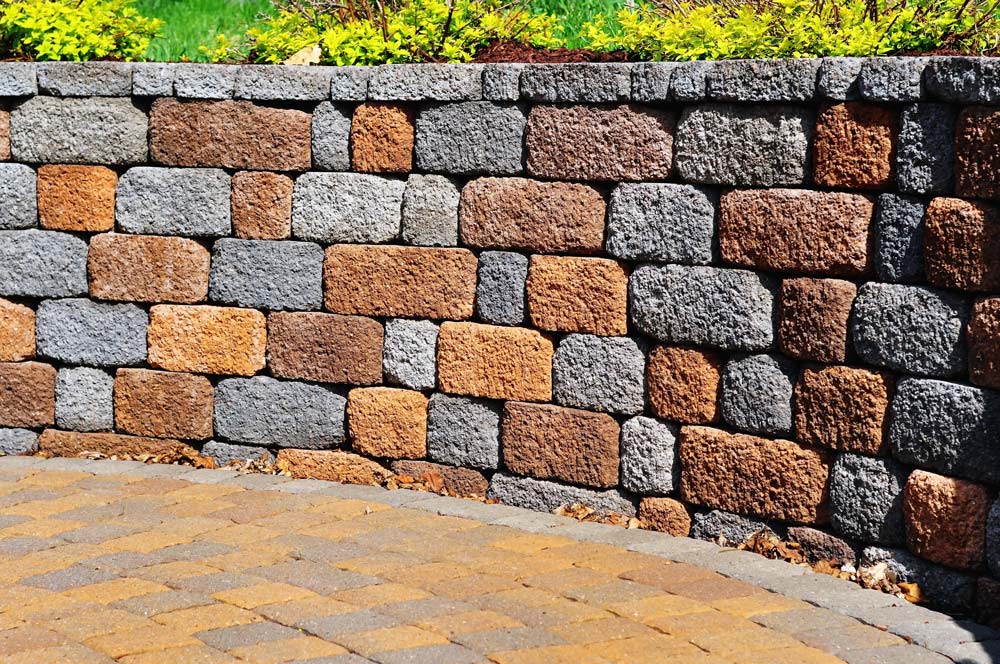 In the world of hardscaping, nothing represents the marriage of aesthetics and functionality half so well as a retaining wall in Raymore and Kansas City, MO. Perfect for illustrating the divide between landscaping and hardscaping, tending the breach between elevation changes or simply acting as a standalone feature, retaining walls are a cornerstone of any perfect hardscaping array.
When it comes to retaining wall construction in Raymore, MO, there's more to the product objective than just beauty—it also needs to be strong and resilient to ensure the stability of the surrounding features that rely on it. MSE Hardscape Design and Installation is your expert source for quality constructed retaining walls, no matter the purpose, size or scope of the project.
A range of possibilities
Using only the finest in quality materials to help construct retaining and block walls for properties of all sizes, MSE Hardscape Design and Installation is able to ensure nothing short of total quality in all that we do. We're confident our selection of paver types, patterns, colors and brands will appeal to any residential or commercial property owner and when the right materials are finally selected, we're happy to go to work creating beauty for you. Some of the brands we're pleased to offer include:
BelAir Wall

Weston Stone

Celtik Wall

Celtik Curb

Century Wall

Keystone Compac

Anglia Edger

Diamond 9D

Diamond 9D Multi-piece

Diamond Pro Stone Cut

Diamond Pro

Anchor Diamond

Highland Stone

Highland Stone Freestanding
Using the various types of segmental block options from the quality brands listed above, we're able to take a completely unique approach to retaining wall installation in Raymore, MO to ensure the finished product is nothing short of perfect.
Consult with our block wall experts
If you're thinking about adding retaining walls to your yard or feel as though a block wall would be the perfect standalone accent on your property, don't hesitate to contact the retaining wall construction professionals at MSE Hardscape Design and Installation today by calling 816-318-8599. We're pleased to offer quotes to any and all prospective customers on retaining walls, pavers, outdoor kitchens, and other hardscape design projects.